I decided after my retail therapy last night that I should get some scrapping done today. I did a little rearranging in my scrap area and then hit the papers. hehehe.
This is my favorite layout of the day
I was shocked when Boyd told me I could make a Diva page for Buddie. He was stylin in the little girl scarf I made last winter.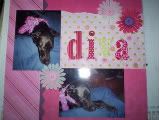 Buddie loves popcorn so much that he drools while watching us eat.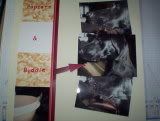 This is my second favorite layout. Buddie intently watched the movie Snow Buddies with us. (this is some of the paper I bought last night)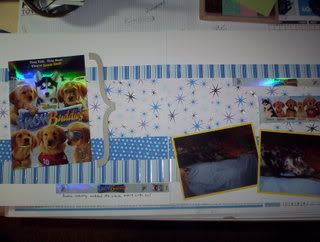 And finally I did a page on the Packers for Boyd.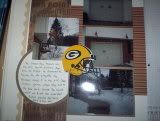 Totals:
Pages 17
purchases $2
Cost per page $.12
Cards 1