SS Challenge #8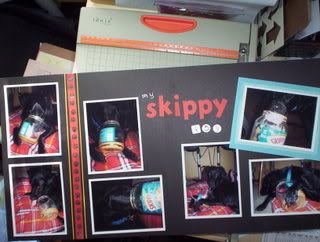 Journaling is simple "My Skippy boy". Bud loves to clean out the mostly empty peanut butter container.
SS Challenge #9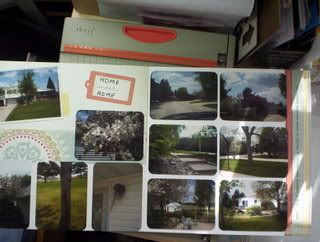 Pictures from last summer of my street, the view from the driveway and the back yard.
The picture of the tree in the bottom middle on the left shows scratch marks from a deer. Wish he would have left his antlers.
Journaling is "The world's favorite season is spring. All things seem possible in May. Teale"
Feb 12 on the 12th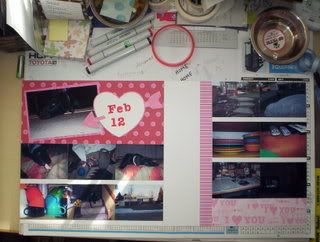 The journaling will go in the white space on the RHS. I'm typing it out and need ink for the printer.
Also got mostly caught up on the pj 365 pages - again need some ink so I can print some more pics.
Our challenges
Altered 4 mailboxes for valentines day, three for us and one for a secret sis.
Made Valentines cards for my sweeties - posted earlier here on the blog.
FEB totals
2 SWAP SETS USED
4 ALTERED ITEMS
18 TRADITIONAL PAGES MADE USING A SKETCH
24 PAGES COMPLETED
6 CARDS MADE
SPENT $0
YTD Page total = 140
So now I'm caught up on the SS Sketch challenges (I think)