I realized that I never uploaded pictures of my finished banner or cards. Not much time spent in the craft room today, we'll see how the rest of the afternoon unfolds.
Here's the Happy Easter banner...
Middle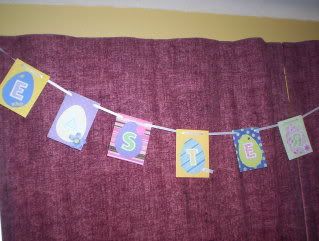 The R is backwards intentionally.
Here's the collection of cards that I finished.