I had some time on Saturday afternoon to get some scrapping done. I was motivated to get caught up on all the SS sketch challenges since another message board is starting a new challenge on Monday.
Here are my favs...
Nephew 1
Nephew 2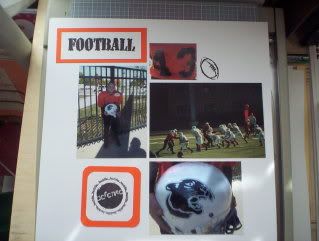 I love my nephews to bits but after scrapping baseball and football for them, my mom and me - well I'm tired of black and orange! Any advice from other mom's who do lots of school photos? I think my biggest problem is how to use them without it feeling like halloween.
Finished the latest challenge on Saturday night after my family Easter dinner.