I worked on these while watching football last weekend and this weekend.
One hour scarf pattern - pretty simple and easy for me to make while I was visiting Mom in the hospital.
********************
Football banner - I worked on the footballs while my Mom was in surgery. This was a great project because I kept busy and I didn't have to think too much. I finally got them stitched together this weekend.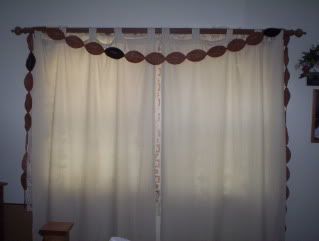 Close up of the footballs
*******************
Super simple Boo banner - I saw this idea online and it was very easy to make. I used the Cricut Cursive cart.