It's Christmas in July! Can you believe in 5 short months it will be Christmas?
In 2007 I heard a great idea....making a christmas planner. A way to organize and consolidate my all of my notes and ideas on Christmas. And to organize all of my totes full of decorations. I'm not at liberty to disclose the amount of decorations stored in my garage and basement but there are more than 5 boxes. ;)
I've been revising what my binder contains and I think I finally have my perfect solution.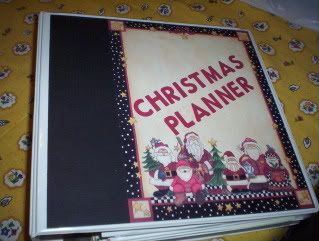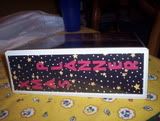 I have the following tabs:
0) Index
1) Calendar and to do list - this is where I'll have my plan for decorating and everything going on in the holiday months.
2) Advice & Tips - all of the articles on great stocking stuffers and how to re leave holiday stress, etc. etc. etc.
3) Debriefing - each year I answer a set of questions - what went right, what needs to change or be improved, did I feel comfortable with my gift giving, what would I change. That kind of thing - I think it will be fun to look back over this.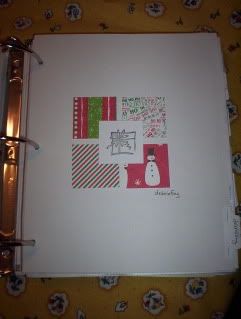 4) Crafts - because I always have lots of grand ideas on holiday gifts. =)
5) Recipes & Baking - all of my favorite holiday recipes - some are duplicates from my recipe box and it makes planning much easier. Hmmm, I just realized I need to make a yearly summary area so I can track what we Loved, Liked or want to skip. (I so want to get the CTMH stamp set with the coffee cup ring just so I can add it to this page.)
6) Holiday Favorites - lists of some of our favorite things about the holidays. Events, movies, music.
7) Holiday Collections - Need to get my lists of all my different ornament collections in here.
8) Past Christmas Cards - an image of the cards we've sent in the prior year. I don't like to send out the same thing each year.
9) Christmas Card List - who we've sent cards to and received cards from. With addresses.
10) Card Ideas - notes on what I want to do for cards.
11) Past Decorating - pictures and descriptions of how I've decorated in the past.
12) Decorating ideas - I love pulling ideas for decorating my house. This is a list of my current favorites and things I'd like to try this year.
13) Decor Inventory - My master list of all of my different totes and boxes. Their color, label and what is in the box. I've tried to organize all of my christmas decs by room so that I can decorate a room at a time. It mostly works.
14) My Wish List - All of the wish lists - mine and the families.
15) Gift Ideas - my list of ideas and a tracker for what's needed.
16) Gift Inventory - list of all the stuff I have packed away for gifts.
17) Receipts - all the receipts for this year incase of returns.
18) Wrapping - How to pack things for shipping, decorative wrapping ideas, etc.
19) New Years - our list of new years resolutions.
20) Master Lists - copies of all the forms I've gathered for this book.
Wow that's a lot of stuff.
I love that this is a working binder, a scrapbook and an idea book. And I look forward to looking back over this each year. I hope that some day we have children and can use this to make our own traditions and keep track of everything.
Looking back this was the start of my use your stash challenge. I was determined to create this using some of the christmas scrapbook papers and stamps that I'd collected and never used. I love the simplicity and homespun feel.